This is not an optical illusion; we changed the task. Cody wanted to make the Sudoku more evil.
Have you joined a
Shenanigans Team
yet? If not, you may still add your name to the
list
of people who want to play, and get put on a team! When you are on a team, you are eligible to earn Team Points by completing this Fallen Letters task (and get some Beans for yourself, too).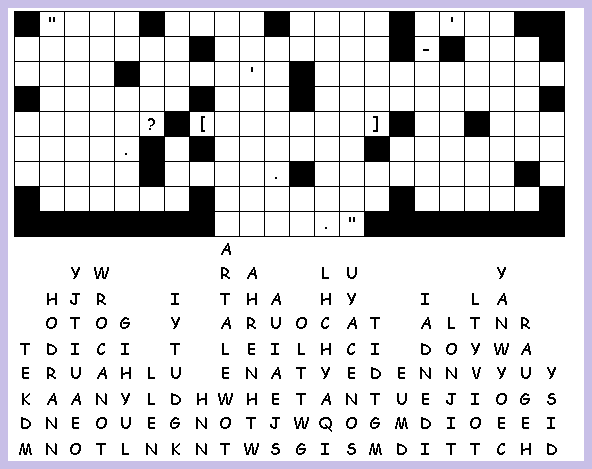 Finish the puzzle and send me a PM telling me what it says. Title your PM with your team's name (ie
Team PINK
or
Team PURPLE
) -
Fallen Letters
. Your team will receive 5 Team Points when you complete it and send it in and you will receive 10 Beans.
You have until next Saturday, 9 pm HOL time, to send in your answer.