I just saw this and laughed and laughed.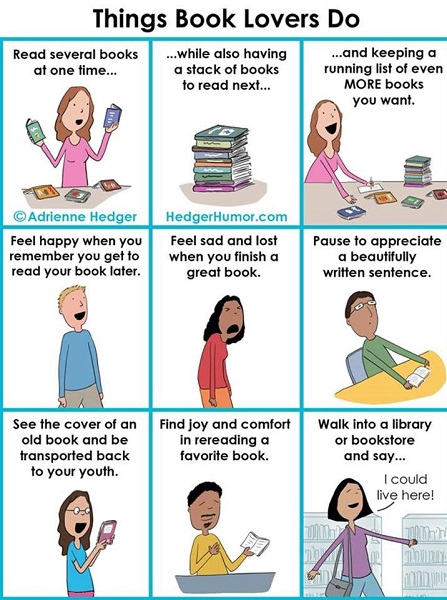 Graphic shows a cartoon "Things Book Lovers Do".
Each of these has an illustration with it showing a person, a stack of books, or a person with a book or books.
Read several books at one time...
...while also having a stack of books to read next ...
...and keeping a running list of even MORE books you want.
Feel happy when you remember you get to read your book later.
Feel sad and lost when you finish a great book.
Pause to appreciate a beautifully written sentence.
See the cover of an old book and be transported back to your youth.
Find joy and comfort in rereading a favorite book.
Walk into a library or bookstore and say ... "I could live here!"

Have you seen any graphics, or heard any jokes, about the world of book lovers?
Post them here! Please keep any graphics to 600x600 or smaller.