HOL Blog


It's just about that time again...if you've been a Gryffindor for a while, you know what I mean. Yup, that's right, it's time for Gryfftoberfest! We're kicking it off early with the motto contest, followed directly by the signature and avatar contest (using the motto)! We would love it if all Gryffindor's that are able to participate, do so. There's always the reward of beans, plus recognition throughout the month. The motto contest begins shortly (as in it starts TODAY)...the rest of the activities (from Pumpkin Carving, to Pin the Head on Sir Nick, as well as many more) begin on October 1st, the official start to Gryfftoberfest! We're going with a Halloween theme this year, plus a few extra spooky surprises! Why don't you all head over to the Common Room and check out the Motto contest? You never know, YOURS might get chosen this year! (And did I mention the beans?) And of course, starting the 1st, many, many more fun things to participate in! Click here to go to the Gryfftoberfest forum and get started!

(If you haven't already signed up for the Common Room, please do so by reading the rules for registration here!)


We are getting closer and closer to the relaunch of the Paw Print! In celebration of that, we are looking for a new Paw Print Logo.

For the next two weeks, we invite you to create a Paw Print Logo! The logo size should be one of the following: 150x150, 200x200, or 200x150. Anything else goes! Just remember, this is for the Paw Print.

All entries should be sent to thegryffpawprint@gmail.com by 11.59 PM HOL Time on September 20, 2015. Each participating person can send three entries in. The first place winner will receive 100 beans, second place receives 75 beans, and third place receives 50. Each participant will receive 10 beans per entry.

We look forward to seeing your entries!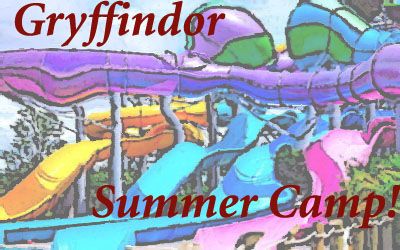 Welcome all new and old Gryffindor's to this year's summer camp! Summer camp will run from August 1st through the end of August and you can sign up at any time! Just remember, the later you sign up...the less input you have (since activities begin on the 1st or so). This years theme is going to be water parks! Team names will not be revealed until the activity open on the 1st of August. To sign up, please visit this topic. Not only will you get to know your fellow Gryffindor's better (and make some memories) but you'll also earn beans for participation. I have lots and lots of beans to give away! So come, join in the fun!
During the next couple of weeks, the Gryffindor Paw Print is requesting your feedback by taking a survey. This survey will be used to collect information about what HOL would like to see in the house newspaper. Our goal is to bring about new features that YOU ask for!

You can also receive 10 beans for completing the survey! At the end, there will be a place for you to add your HOL ID if you are interested in receiving those beans.

Thank you for completing the survey! We look forward to bringing you a brand new Paw Print in the fall.

You can find the survey RIGHT HERE.


After what seems to be a long alien abduction, Fumei and the staff are finally escaping and have released a new issue of The Paw Print! Click the image to read.

Graphic by Fumei Shirokuro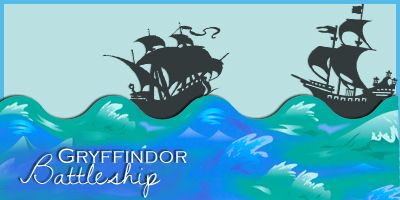 Click moi.

Gryffindor Den challenge! :D
Image by yours truly.


All right, Lions, it's time to RALLY! The Quidditch season is fast approaching and the GQT WANTS YOU. You heard the man. We want you to come tryout for the team and play in epic Quidditch matches with us. Have no idea what you're doing or what this is about? Hey, that's okay. Most people don't! Come check it out anyway. It's fun!

Gryffindor only. Click the image, which was made by Fumei. :D

Click to find out more!

Join Gryffindors as they try to find a way to select a new King or Queen!

Click moi!

The lions are finally getting out of their winter sleep! Or at least, that's what we all are expecting, because next month Spring is here again, which results in hibernation time being over! Nevertheless, here is the long awaited Paw Print issue!